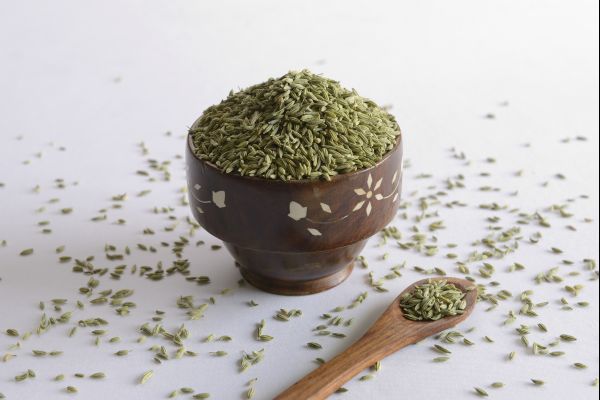 Fennel seeds are among common spices used for cooking mouth-watering recipes, drinks, etc worldwide. The fennel seed is packed with varieties of medicinal benefits that are ideal for healthy living and well being. The fennel seeds are also used for Ayurvedic medicine that strongly vouches for its benefits for treating digestive disorders and assisting in curing various other ailments related to stomach, liver, kidney, heart, etc.

Fennel seeds, when used moderately can lend a beautiful flavor and taste to your dish without overpowering it. Good quality fennel seeds are readily available in the grocery stores nearby and online. You can also order fennel seeds from Fennel Seeds Supplier in Unjha for a reasonable price. Listed below are few amazing and delicious recipes made from fennel seeds that are sure to win your heart.

Fennel tea: For tea lovers, fennel tea is a must try. This aromatic tea is packed with a nutrient profile and has a sweet flavor to it. It is an ideal way to start your day in the morning that helps uplifts your mood. The tea also aids in digestion, relieves stress, and helps detoxifies your body system. The tea is very easy to make and does not involve many steps. With only three ingredients, it is the quickest and easiest way to make a fennel herbal tea.

Fennel drink: Not many are aware of fennel drinks. This drink can help soothe your body and help you feel refreshed on a hot day. The sweet and zingy flavor of sugar and lemon juice, along with fennel seeds is sure to make you go for more. The drink is also good for your health as it aids in immunity and helps keep away diseases.

Fennel with Potato: This vegetarian recipe is popular in Indian households. The sweetness from fennel seeds, along with potatoes can make your mouth water.
However, these fennel seeds are popular in Indian cuisines, and it has several benefits which are listed below as:

High-Antioxidants: These fennel seeds are highly anti-oxidants and can reduce various diseases such as cough, bronchitis, etc. It reduces asthma symptoms and relieves the patient from such disease. It is rich in calcium and can prevent cancer.

Aids Digestion: These fennel seeds are also consumed after food for digestion of food properly. Fennel seeds aid in digestion, and it works as an antacid. The regular consumption of fennel seeds helps in excellent digestion and prevents any disease.

Increases Milk creation: Fennel seeds are also good for nursing mothers for increasing breast milk secretion. These fennel seeds help increase milk in nursing mothers, and thus the babies become stronger. It also helps in curing digestion efficiently.

Regulation of Blood Pressure: Fennel seeds are a good source of regulating blood pressure, and it is a natural way to keep a check on blood pressure. These are also very rich in source of potassium and are essential for controlling heart rate and blood pressure.

However, fennel seeds are rich in an array of nutrient and have powerful anti-oxidant, inflammatory, and prevent eyesight problems. These seeds aid in digestion and prevent various diseases.
This entry was posted on April, 06, 2021 at 10 : 25 am and is filed under Fennel Seeds. You can follow any responses to this entry through the RSS 2.0 feed. You can leave a response from your own site.