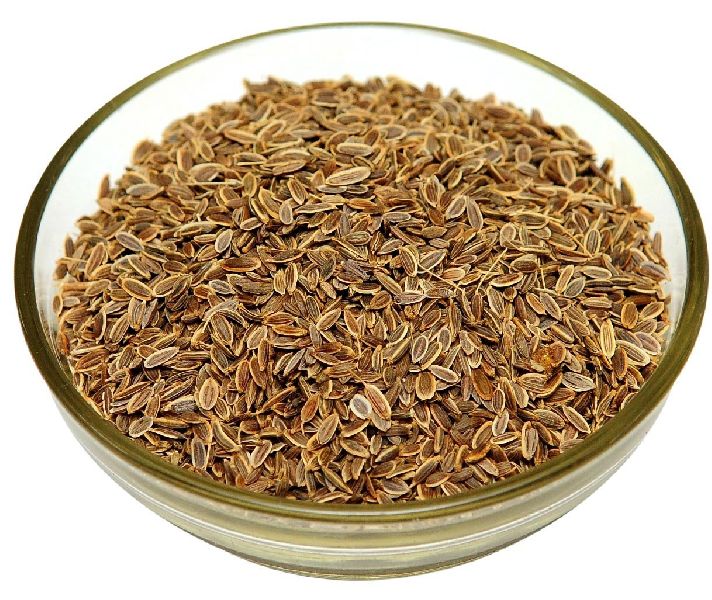 Dill seed, a culinary spice, elevates the flavour of various dishes. Dill is a commonly found feathery green herb that is often added to soups, salads, and yogurt-based sauces. Dill seeds have nutritional benefits as well as health benefits.
Dill seed is full of micronutrients that offer health benefits. A tablespoon of dill seeds contains vitamin A, vitamin C, Folate, iron, calories, and manganese. Additionally, fresh dill seeds provide copper, magnesium, calcium, potassium, zinc, and phosphorus. We, the manufacturer and supplier of Dill seeds, provide wholesale Dill seeds in Gujarat.
This article will sum up the health benefits of Dill seeds as well as its uses, preparation, and dosage.

Health Benefits of Dill Seeds
Since ancient times, people take dill seeds to treat colic and digestive diseases. Recently, research has proved the following health benefits of Dill.
• As dill seeds are rich in antioxidants, they reduce chronic inflammation and prevent heart diseases, cancer, arthritis, and Alzheimer's.
• Flavonoids, present in Dill protect your heart.
• It lowers the level of bad cholesterol in the blood.
• Dill has triglyceride-lowering effects.
• Being rich in Monoterpenes, dill seeds have anti-cancer properties.
• Calcium, phosphorus, and magnesium ensure the improvement of your bone health.
• It relieves pain from menstrual cramps as essentials oils are present in it.

Uses of Dill Seeds
Now, you will go through the use of Dill as a flavourful ingredient in your cuisines. Dill garnishes soups, salads, roasted vegetables, roasted potatoes, etc. You may add it to fish or egg dishes or may sprinkle on cucumber salads, or stir it into sauces or yogurt-based dishes. Moreover, oil extracts from dill seeds are used in manufacturing soaps.

Dosage
Though there is not enough research regarding the appropriate dosage of intake of Dill seeds, its dose varies from individual to individual based on the user's health and age. As dill seeds have nutritional values and medicinal benefits, you must intake dill seeds in an appropriate amount. A huge amount of dill seeds or dill in your cuisines may ham your health.

Side Effects Of Dill seeds
Dill seeds are not safe for pregnant women. Dill may start menstruation that may lead to miscarriage. Dill is unsafe for people suffering from Hypothyroidism. You should stop taking dill seeds before and after surgery. In addition to this, dill seeds may cause allergic infections to some people. The other side effects include diarrhea, vomiting, urticaria tongue, oral pruritus, and throat swelling.
Keep in mind, if you are taking lithium, you should consult your physician before using dill seeds. Dill seeds lower sugar levels. So, if you are taking medications for diabetes, you must take dill extract after consulting your physician.

Conclusion
From the above discussion, it is sure that dill seeds have nutritional values and therefore they have health benefits. Consume it in the right proportion and yes, diabetes patients must consult with doctors before consuming dill. You can buy wholesale dill seeds from us at an affordable price. We assure you of the purity and rich taste of Dill seeds.